Your Love, Our Lens: An Epic Love Story
Through Our Captivating Cinematography, Your Special Day Becomes a Timeless Classic.
Dallas Wedding Videography
At Knox Park Films, we understand that every love story is unique. Our Dallas-based team offers personalized wedding videography services to capture the essence of your special day. From civil ceremonies to diverse cultural weddings such as Catholic, Jewish, Asian, and Indian weddings, we encapsulate every raw emotion and candid moment.
Commercial Videography in North Texas
Extend your brand's reach and impact with our commercial videography services. Our team, based in Dallas, has experience in various commercial projects, including recent work for DFW International Airport. We help businesses in North Texas and beyond tell their compelling stories through high-quality, cinematic films.
Destination Wedding Videography
Love knows no bounds, and neither do we. Our destination wedding videography services have taken us throughout Texas and beyond. We'll travel wherever your love story unfolds, capturing each precious moment along the way.
Quinceañera Videography
As a significant rite of passage in the Hispanic culture, a quinceañera is a celebration to remember. Our Dallas videography team captures these magical moments, preserving the memory of this important milestone for you and your family.
Event Videography in North Texas
Whether it's a corporate event, charity function, or a milestone anniversary celebration, our event videography services in North Texas ensure every special moment is beautifully captured and immortalized.
Our Work
Get a glimpse of our exceptional Dallas wedding videography and commercial film production. Discover why couples and businesses throughout North Texas and beyond trust Knox Park Films to capture their most important moments.
The Artisans Behind the Lens
Meet Mario and Eric: Dallas's Premier Wedding Videographers
Meet Mario and Eric, the talented brothers behind Knox Park Films. With our unobtrusive filming style and meticulous attention to detail, we capture the candid moments and raw emotions that weave into a powerful, cinematic narrative. From intimate North Texas nuptials to grand destination celebrations, our films encapsulate the very essence of your most cherished moments.
Voices of Our Valued Clients
Discover the Knox Park Films Experience through the Words of Those We've Been Honored to Serve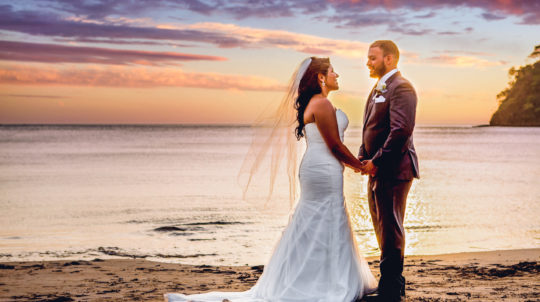 Diana + Frank
Planning a destination wedding had its challenges, but hiring Knox Park Films was the best decision we made. They were phenomenal and treated us with such professionalism. They gave us an amazing film that has been viewed time and time again with even more appreciation than the last.
Casey + Brenden
We are blown away with how our film turned out. It showcased our wedding perfectly and encompassed those special moments beautifully. Eric and Mario are a pleasure working with and we would highly recommend them.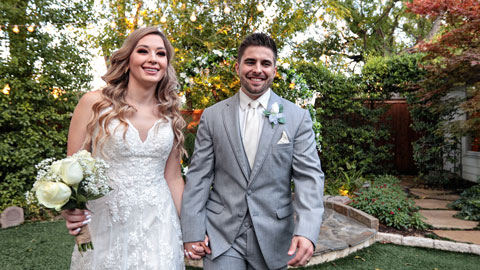 Natalie + Colten
Colten and I just watched the videos on our tv. I can say with full confidence that you and Mario exceeded the expectations that I had for this. It was everything I dreamt of, and I hold these so dear to my heart. It was so intimate, so beautiful and the love was shown between everyone. That's not always an easy thing to capture. We thank you for listening to us as we told you what we envisioned for our big day and running with it to make something that we are so proud of.
Frank + Jay
The quality of the video was unbelievable. One of the great qualities of them is that we did not even know they were there filming. They were not intrusive to us, the bridal party or our guest. People were amazed that we had a videographer because they never once interrupted any of the fun our guest were having. I can't say enough wonderful things about this company. In all honesty, I cannot think of any thing that I did not like! They are top rated, professional and very nice to deal with.
Rachelle + Casey
Eric was so much fun to work with on our wedding video. He used his expertise with his drone to capture an amazing moving shot of my wife and I in a downtown New Braunfels, TX loft. He has a great eye for the overall "thing" that makes a normal video an amazing one. We would recommend his talent to anyone looking for a professional, personable, and genuine artist to exceed all expectations!!
Let's Craft Your Story Together
Every event has a unique story waiting to be told, and we're passionate about capturing it in all its candid and raw emotional glory. From your tear-jerking "I do's" to the buzz and energy of your commercial projects, we're here to translate your vision into a cinematic masterpiece. Begin the journey with us - let's discuss your dreams and how Knox Park Films can transform them into a visual reality.
DIRECT EMAIL
info@knoxparkfilms.com