Testimonials
WHAT OUR CLIENTS HAD TO SAY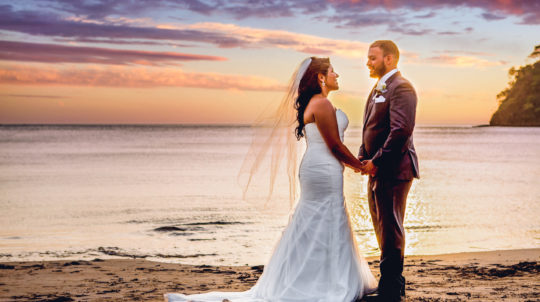 Diana + Frank
Planning a destination wedding had its challenges, but hiring Knox Park Films was the best decision we made. They were phenomenal and treated us with such professionalism. They gave us an amazing film that has been viewed time and time again with even more appreciation than the last.
Casey + Brenden
We are blown away with how our film turned out. It showcased our wedding perfectly and encompassed those special moments beautifully. Eric and Mario are a pleasure working with and we would highly recommend them.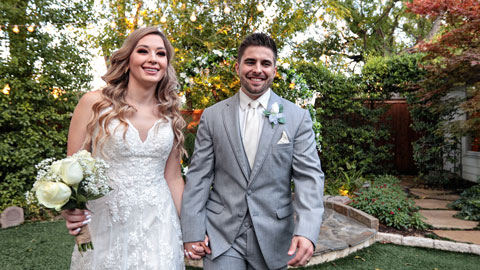 Natalie + Colten
Colten and I just watched the videos on our tv. I can say with full confidence that you and Mario exceeded the expectations that I had for this. It was everything I dreamt of, and I hold these so dear to my heart. It was so intimate, so beautiful and the love was shown between everyone. That's not always an easy thing to capture. We thank you for listening to us as we told you what we envisioned for our big day and running with it to make something that we are so proud of.
Frank + Jay
The quality of the video was unbelievable. One of the great qualities of them is that we did not even know they were there filming. They were not intrusive to us, the bridal party or our guest. People were amazed that we had a videographer because they never once interrupted any of the fun our guest were having. I can't say enough wonderful things about this company. In all honesty, I cannot think of any thing that I did not like! They are top rated, professional and very nice to deal with.
Rachelle + Casey
Eric was so much fun to work with on our wedding video. He used his expertise with his drone to capture an amazing moving shot of my wife and I in a downtown New Braunfels, TX loft. He has a great eye for the overall "thing" that makes a normal video an amazing one. We would recommend his talent to anyone looking for a professional, personable, and genuine artist to exceed all expectations!!